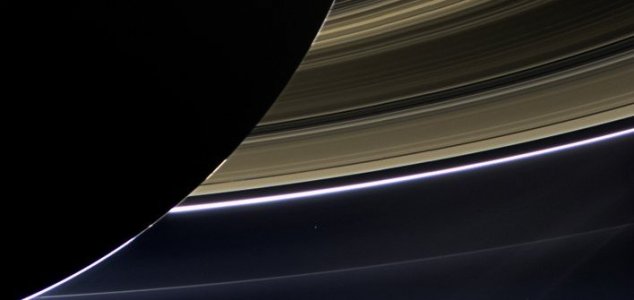 There is still much we don't understand about Saturn's rings.

Image Credit: NASA
NASA has revealed the discovery of methane and other chemicals in the gas giant's upper atmosphere.
The data collected by NASA's Cassini spacecraft during the final months of its time around Saturn is continuing to yield surprises despite the fact that the probe itself was destroyed quite some time ago.
Scientists had been expecting Cassini's mass spectrometer to pick up the signature of water molecules between the planet and its rings, but instead it found a strange mixture of chemicals, including methane, that had somehow ended up in Saturn's upper atmosphere.
"We really hit the jackpot," said planetary scientist Mark Perry.
Because the chemicals appeared to be concentrated around Saturn's equator and at high altitudes, the researchers concluded that they must have come from the gas giant's rings.
"We have a lot of work to do to understand how they are getting in there," said Perry.
"None of the models predict this."
Source: Popular Mechanics | Comments (1)
Tags: Saturn, Rings