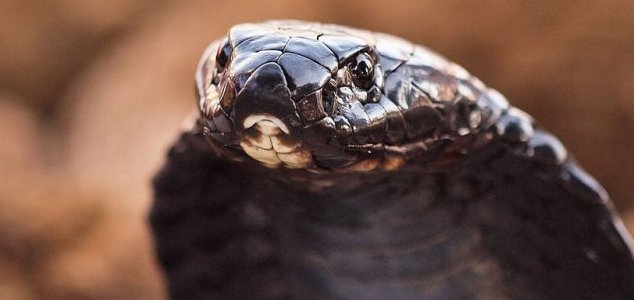 You don't have to have seen a snake to be afraid of them.

Image Credit: CC BY 2.0 Luca Boldrini
A new study in Germany has suggested that we are born with an innate fear of snakes and spiders.
Despite the fact that many of us, especially those who live in colder climates, will have never actually encountered a poisonous snake or giant spider in the wild, a significant percentage of the population still possesses some level of innate fear of them.
During a recent study, scientists at the Max Planck Institute for Human Cognitive and Brain Sciences (MPI CBS) in Leipzig determined that even infants, despite having never encountered such creatures and despite not being old enough to comprehend the fact that they are dangerous, still exhibited some level of stress response when exposed to images of spiders or snakes.
"When we showed pictures of a snake or a spider to the babies instead of a flower or a fish of the same size and colour, they reacted with significantly bigger pupils," said scientist Stefanie Hoehl.
"In constant light conditions this change in size of the pupils is an important signal for the activation of the noradrenergic system in the brain, which is responsible for stress reactions. Accordingly, even the youngest babies seem to be stressed by these groups of animals."
"We conclude that fear of snakes and spiders is of evolutionary origin."
"Similar to primates, mechanisms in our brains enable us to identify objects as 'spider' or 'snake' and to react to them very fast. This obviously inherited stress reaction in turn predisposes us to learn these animals as dangerous or disgusting."
Source: CBS.mpg.de | Comments (19)
Tags: Phobia, Snake, Spider