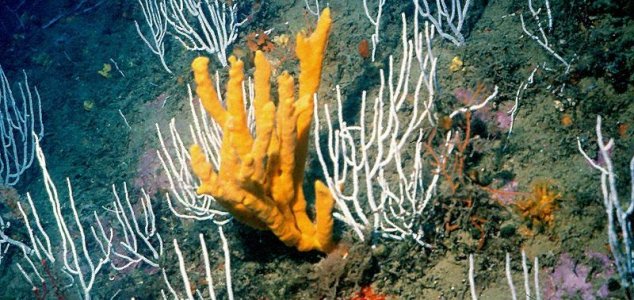 Could intelligent life evolve entirely underwater ?

Image Credit: CC 1.0 Parent Gery
Planetary scientist Alan Stern has suggested that some civilizations may live below a planet's surface.
Speaking at a recent meeting of the American Astronomical Society's Division for Planetary Sciences, Stern, who is the principal investigator of the New Horizons Pluto mission, put forward one possible explanation for why we have yet to encounter intelligent extraterrestrials.
The key, he argues, could be that not every alien civilization actually lives on its planet's surface.
Recent findings have suggested that planets with habitable subterranean oceans could be quite common - perhaps even more common than worlds with habitable surface conditions.
There is a chance that alien life forms - even intelligent ones - could evolve and form complex societies entirely underwater without ever venturing to the surface.
"Water worlds are naturally cut off from communication by their interior nature below a thick roof of ice or rock and ice, therefore do not easily reveal themselves," said Stern.
Some scientists however, such as Dr Fergus Simpson from the University of Barcelona, have questioned whether such an environment could ever actually support intelligent life forms.
"The main reason I'm sceptical about there being lots of intelligent underwater alien species is that I think it's harder for aquatic creatures like dolphins to use tools or build a fire," he said.
Source: News.com.au | Comments (86)
Tags: Extraterrestrial, Ocean