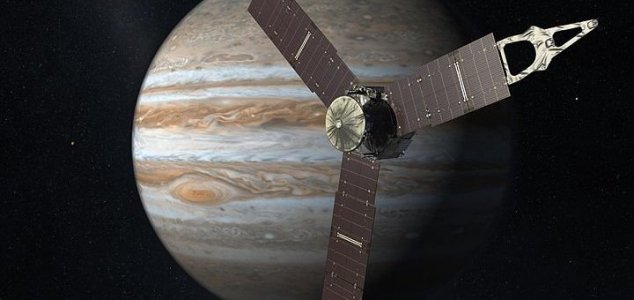 What does Jupiter 'sound' like ?

Image Credit: NASA / JPL
The space agency has put together a compilation of spooky audio clips from its robotic space missions.
Sound waves cannot travel through the vacuum of space, but when radio emissions picked up by space probes are converted in to audio recordings, it is still possible to listen to what's out there.
This collection of undeniably eerie audio clips, which sound like they have come from a 1960s episode of Dr Who, has been put together just in time for Halloween.
Source: NASA.gov | Comments (3)
Tags: Space, NASA