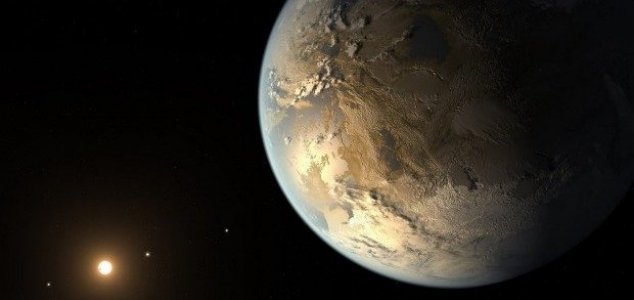 Could there be habitable planets in orbit around Proxima Centauri ?

Image Credit: NASA
Observations of our closest neighboring star have revealed the possible presence of multiple planets.
Astronomers have detected thousands of extrasolar worlds over the last few years, but while many of them have the potential to be habitable, they are all too far away for us to ever actually visit.
This all changed last year however when Proxima b, a potentially Earth-like world, was discovered a mere 4.25 light years away in orbit around the star Proxima Centauri - our nearest neighbor.
Now thanks to Chile's Atacama Large Millimeter Array (Alma) telescope, a team of astronomers have determined that this nearby system is also home to a cloud of orbiting asteroids.
"So we think that whenever there is a planet around a star, there's going to be some kind of asteroid belt as well," said astronomer Enrique Macias. "It's just debris from the formation of the system."
The discovery strongly points to the likely presence of additional planets.
If this turns out to be the case, given how close by Proxima Centauri actually is, it may offer mankind with a unique opportunity to study an entirely new planetary system in the not-too-distant future.
Source: Independent | Comments (8)
Tags: Proxima Centauri, Extrasolar, Planet