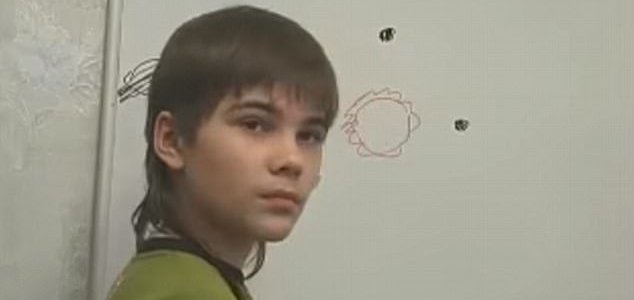 Boriska has been described by some as an 'Indigo child'.

Image Credit: YouTube / Project Camelot
Boriska Kipriyanovich, who has baffled doctors for 20 years, claims he lived on Mars in his past life.
Only a few months after Boriska was born, both his parents and his doctors knew that there was something special about him.
He started to speak before he was even a year old and could read, write and draw by the age of two.
Perhaps the most intriguing thing of all about him however was his remarkable recollections of living a past life on Mars, complete with knowledge of subjects that he had never even been taught.
According to Boriska, before being reborn as a human on Earth, he lived a life on a 'war-ravaged' Mars that had been decimated by a nuclear catastrophe at some point in the distant past.
The inhabitants, he claims, who are still living there now in a network of underground caves, breath carbon dioxide rather than oxygen and are 'immortal' in that they stop ageing when they reach 35.
He also maintains that they are a technologically advanced race with interstellar travel capabilities.
Now 20, Boriska has also claimed that Earth will go through a dramatic change after the secrets of the Sphinx are 'unlocked' via a mechanism hidden behind the ancient Egyptian monument's ear.
An extensive interview with Boriska recorded in 2007 can be viewed below.
Source: Deccan Chronicle | Comments (145)
Tags: Boriska Kipriyanovich, Mars