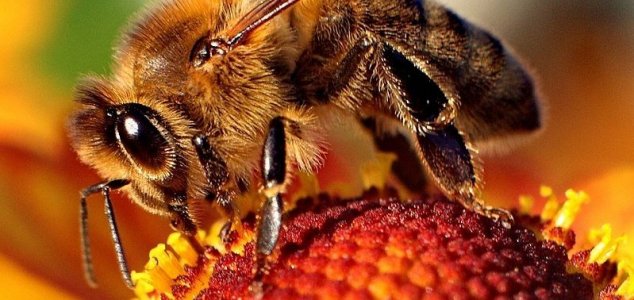 Some bees seem to prefer one side over the other.

Image Credit: CC BY-SA 4.0 Maciej A. Czyzewski
Scientists in Australia have discovered that some bees exhibit a steering bias when flying around.
The study, which was conducted by researchers at the University of Queensland, revealed that, unlike with humans who are predominantly right-handed, the steering bias in bees appears to be evenly distributed between right and left but with most individuals favoring neither side in particular.
"We believe these individual biases help to improve the flight efficiency of a swarm of bees through densely cluttered environments," said Professor Mandyam Srinivasan.
"Flying insects constantly face the challenge of choosing efficient, safe and collision-free routes while navigating through dense foliage."
In total around 45 per cent of bees were found to display a preference towards the right or left.
"To our knowledge, our study is the first to uncover the existence of individually distinct biases in honeybees," the researchers wrote.
"Our results show that, at the population level, bees do not exhibit 'handedness' in choosing routes; however, individual bees display an idiosyncratic bias that can range from a strong left bias, through zero bias, to a strong right bias."
Source: Telegraph | Comments (4)
Similar stories based on this topic:
Tags: Bees