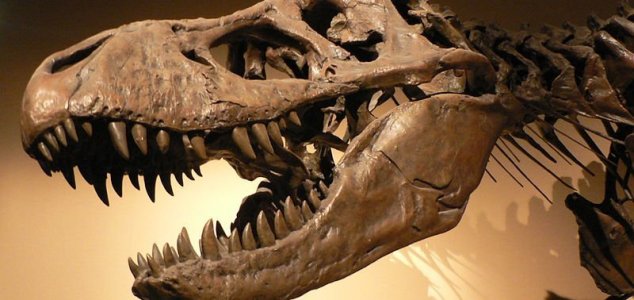 What did T. rex use its tiny arms for ?

Image Credit: CC BY-SA 3.0 David Monniaux
One palaeontologist has suggested that Tyrannosaurus rex may have used its arms as vicious weapons.
It was one of the most ferocious predators ever to walk the face of the Earth and while there is no denying the destructive power of its massive razor-sharp teeth, the exact function of its comically tiny arms has long remained a topic of heated debate among scientists.
Some have suggested that its arms were used to help it mount other dinosaurs while mating or to grab hold of the carcasses of its victims so that it could more easily rip off chunks of flesh.
According to palaeontologist Steven Stanley from the University of Hawaii however, the arms of a Tyrannosaurus rex may have themselves served as vicious weapons to help take down prey.
"Its short, strong forelimbs and large claws would have permitted T. rex, whether mounted on a victim's back or grasping it with its jaws, to inflict four gashes a meter or more long and several centimeters deep within a few seconds," he said.
"And it could have repeated this multiple times in rapid succession."
Whether its arms would have been long enough to reach its target however remains unclear.
Source: Tech Times | Comments (16)
Tags: Tyrannosaurus, Dinosaur