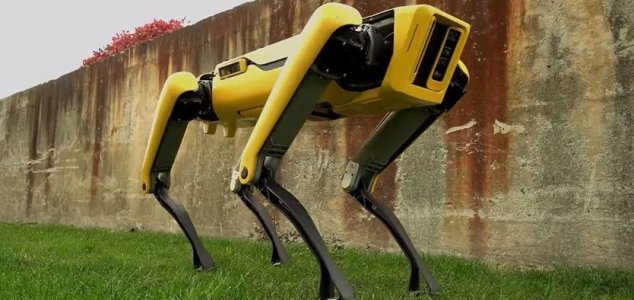 Singapore has opted for a futuristic solution to enforcing lockdown.

Image Credit: YouTube / Boston Dynamics
One of Boston Dynamics' Spot Mini robots took on an important new role on the streets of Singapore this week.
The popular device, which has been featured in numerous viral videos showcasing its abilities, officially went on sale to businesses in September after several years in development.
While its creators at Boston Dynamics had primarily envisaged it being used in the workplace, authorities in Singapore have come up with an entirely unexpected use for the robot - patrolling the streets and parks to enforce social distancing during the coronavirus lockdown.
"Let's keep Singapore healthy," it can be heard saying in a female voice. "For your own safety and for those around you, please stand at least one meter apart. Thank you."
If all goes well, additional units could be deployed in the coming weeks.
The move is the latest in a series of stunts worldwide designed to elicit compliance with lockdown restrictions. Elsewhere, a Dalek from science-fiction show
Doctor Who
was seen roaming the streets of a town in England asking people to stay indoors, while in the Philippines a discount Darth Vader and accompanying Stormtroopers were also caught on camera doing much the same thing.
Whether such shenanigans are more likely to get people to comply with the rules than more conventional methods however remains unclear.
You can check out Spot Mini in action in Singapore below.
Source: Huffington Post | Comments (9)
Similar stories based on this topic:
Tags: Boston Dynamics, Robot