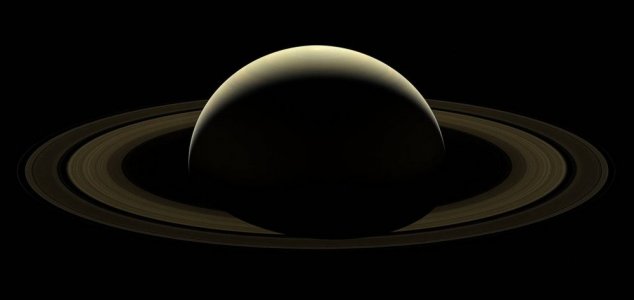 Cassini's final farewell.

Image Credit: NASA/JPL-Caltech/Space Science Institute
A breathtaking mosaic of the iconic ringed gas giant has been put together by the Cassini mission team.
The image, which was created from dozens of photographs taken by Cassini's wide-angle camera two days before the probe plummeted in to the depths of Saturn's atmosphere, paints a humbling picture of the gas giant and its iconic rings as well as several of its moons.
The incredible view mirrors that seen in a similar image taken by NASA's Voyager 1 spacecraft all the way back in 1980 as it headed away from Saturn and off towards the edge of the solar system.
"For 37 years, Voyager 1's last view of Saturn has been, for me, one of the most evocative images ever taken in the exploration of the solar system," said Cassini imaging team leader Carolyn Porco.
"In a similar vein, this 'Farewell to Saturn' will forevermore serve as a reminder of the dramatic conclusion to that wondrous time humankind spent in intimate study of our sun's most iconic planetary system."
Source: Space.com | Comments (12)
Similar stories based on this topic:
Tags: NASA, Cassini, Saturn