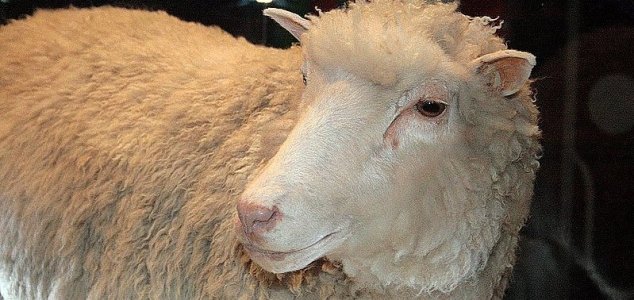 Dolly the Sheep was the world's first cloned mammal.

Image Credit: CC BY-SA 2.0 Toni Barros
A new study has indicated that the famous cloned sheep had not suffered from any abnormal health issues.
Born in 1996 after 277 attempts to create a viable clone, Dolly the sheep made headline news around the world and remained in the spotlight for several years before finally passing away in February 2003.
Since then, scientists have been analyzing all available data to identify any potential health issues she may have suffered from, especially any that may have been a direct result of the cloning process.
One of the biggest concerns about her health had been the onset of osteoarthritis in her knee at the age of five, something that scientists feared may have been the result of her unique biology.
Now though, after a re-examination of Dolly's skeleton, researchers at the University of Nottingham have concluded that her condition was actually typical of other animals her age and most likely not a direct result of the fact that she had been cloned.
"We found that the prevalence and distribution of radiographic-osteoarthritis was similar to that observed in naturally conceived sheep, and our healthy aged cloned sheep," said Prof Sandra Corr.
"As a result we conclude that the original concerns that cloning had caused early-onset osteoarthritis in Dolly were unfounded."
Source: BBC News | Comments (3)
Tags: Dolly the Sheep, Cloning