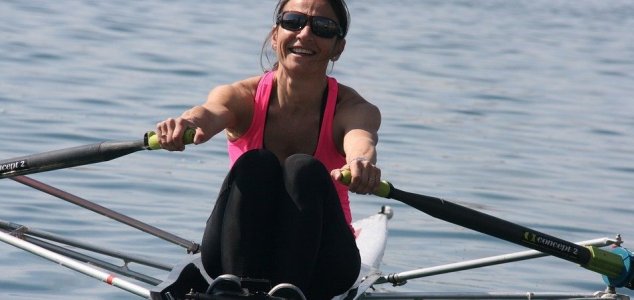 Neolithic farm workers were stronger than Olympic rowers.

Image Credit: Public Domain
The arms of women who lived 7,000 years ago were stronger than those of today's elite Olympic rowers.
Looking to hone your muscles to perfection without having to hit the gym on a regular basis ? The answer, it seems, may lie in taking on the daily chores of a Neolithic farm worker.
In a recent study, scientists analyzed the arm bones of women who lived during the Neolithic, Bronze and Iron Ages and found that those who lived during the earliest days of agriculture had stronger arm muscles than today's elite rowers.
"They're farming without the plow or mechanized anything," said lead researcher Alison Macintosh.
"They have to till the soil by hand, with things like digging sticks and hoes. So that's a lot of manual work. And they also do all the planting and harvesting and the grinding of the grain to make flour."
"I felt a little vindicated for showing that women were indeed not just sitting on their butts."
"I didn't suspect that was the case, but it feels nice to provide that data from living women and to highlight that hidden history of women's work."
Source: CBC.ca | Comments (27)
Tags: Farming, Agriculture