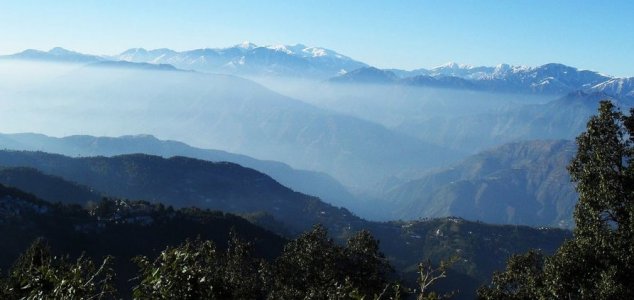 Does the Yeti roam the Himalayan wilds ?

Image Credit: CC BY-SA 3.0 Jaikumar2000
A new study has determined that relics from the creature are actually the remains of three bear species.
Believed to reside in the remote mountains and forests of Tibet, Bhutan and Nepal, the Yeti has long remained a spiritual and cultural staple for the people who live in the vicinity of the Himalayas.
Sometimes referred to as the Abominable Snowman, this elusive ape-like hominid became a major part of Western popular culture after climbers reported finding trails of large footprints in the snow during expeditions to climb some of the most treacherous and remote mountains on Earth.
But is there really an undiscovered species of giant ape roaming the Himalayan wilds ?
Charlotte Lindqvist, associate professor at the University of Buffalo College of Arts and Sciences, recently led an effort to study an assortment of alleged Yeti artefacts including teeth, hair samples, fecal samples and bones.
By reconstructing the complete mitochondrial genomes of each specimen, her team determined that they were all from types of bears - the Asian black, the Tibetan brown and the Himalayan brown.
"Our findings strongly suggest that the biological underpinnings of the Yeti legend can be found in local bears," said Lindqvist.
The team's research however doesn't entirely disprove the existence of the creature.
"Scientific work can help explore myths such as the Yeti," she said. "Even if there is no proof for the existence of cryptids, it is impossible to completely rule out that they live."
Source: The Guardian | Comments (49)
Similar stories based on this topic:
Tags: Yeti