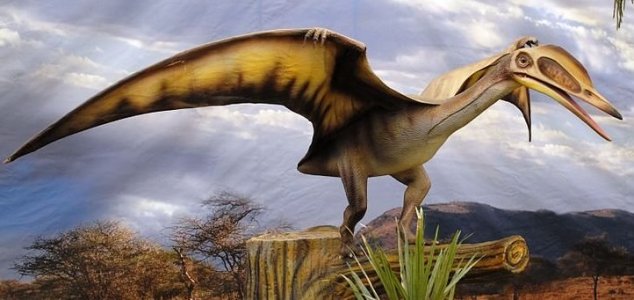 It turns out that pterosaurs were good parents.

Image Credit: CC BY-SA 3.0 HombreDHojalata
The incredible find has been teaching palaeontologists much about the lives of these ancient flying reptiles.
Discovered in China and dating back 120 million years, the 215 prehistoric eggs, which were found inside a large block of fossilized sand, included 16 that still had embryos inside of them.
It is now apparent that pterosaurs, like today's lizards, laid soft-shelled eggs and not hard-shelled eggs like birds. The sheer number of eggs discovered within such a small area also suggests that flocks of pterosaurs most likely nested together and returned to the same nests over and over.
By studying the embryos, the researchers also discovered that pterosaurs were born without the ability to fly, meaning that their parents would have needed to take care of them after they had hatched out.
"I've been 35 years in paleontology and seen a lot of great fossils," said pterosaur expert David Unwin.
"It's absolutely astounding."
Source: The Verge | Comments (2)
Tags: Pterosaur