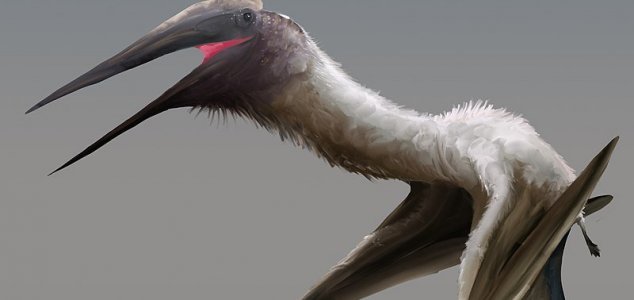 Cryodrakon was absolutely enormous.

Image Credit: CC BY-SA 4.0 PaleoEquii
Palaeontologists have identified one of the largest flying creatures ever to live on planet Earth.
This gargantuan creature, which soared through the Cretaceous skies over 76 million years ago, has been named
Cryodrakon boreas
, which means 'frozen dragon of the north.'
Originally discovered in Dinosaur Provincial Park in southern Alberta 30 years ago, the partial skeleton had been mistaken for another genus of pterosaur until very recently when a new analysis enabled experts to finally recognize it as a new species.
Thought to stand 9ft tall and with a weight of 250kg, this enormous flying reptile would have likely feasted on just about anything, including small dinosaurs.
Its 33ft wingspan - which would have made it similar in size to a small plane - is almost three times that of the wandering albatross which has the largest known wingspan of any living bird.
"These are among the most popular and charismatic of all fossil animals," said Michael Habib from the Natural History Museum of Los Angeles. "They have been inspiration for countless movie monsters, they were critical parts of global ecosystems worldwide during the age of dinosaurs, so they are key to understanding the ecology and extinctions of that time."
"Just like flying animals today, [they] could carry important clues about how animals at the time responded to major changes in climate."
Source: Independent | Comments (17)
Similar stories based on this topic:
Tags: Pterosaur