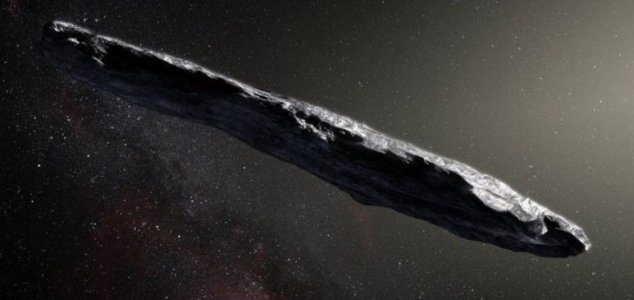 The asteroid is a visitor to our solar system.

Image Credit: ESO / M. Kornmesser
An asteroid thought to have come from another solar system is to be checked for signs of alien technology.
Named 'Oumuamua', the object, which was recently spotted hurtling past the Sun, is the first confirmed example of an asteroid originating from outside of our solar system.
Now astronomers with the Breakthrough Listen project, which searches for evidence of intelligent extraterrestrial life, are planning to use the Green Bank telescope in West Virginia to determine whether or not the asteroid is carrying alien technology.
"Most likely it is of natural origin, but because it is so peculiar, we would like to check if it has any sign of artificial origin, such as radio emissions," said Harvard astronomer Avi Loeb.
"If we do detect a signal that appears artificial in origin, we'll know immediately."
Astronomers believe that interstellar visitors like this one could be quite numerous in our solar system with as many as 10,000 being situated closer to the Sun than Neptune.
It is estimated that three of them enter the solar system and another three leave every single day.
Source: The Guardian | Comments (71)
Similar stories based on this topic:
Tags: Asteroid, Oumuamua