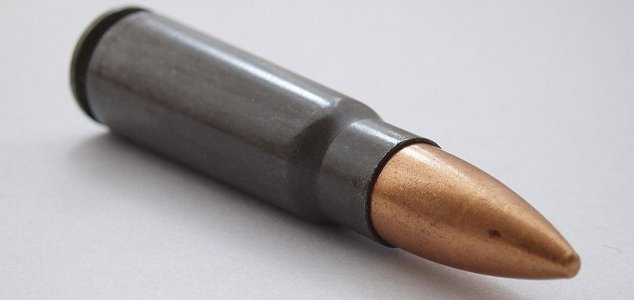 Diamene is highly effective at stopping a bullet.

Image Credit: PD - Malis
Researchers have used graphene to create a material that is ultra-lightweight but also bulletproof.
Developed by scientists at the City University of New York's Advanced Science Research Center, the new material is as thin as a sheet of aluminium foil but becomes rigid when a force is applied.
Known as diamene, the material consists of two sheets of graphene - a recently developed 'wonder material' that is up to 200 times stronger than even the strongest steel.
"Imagine a material as flexible and lightweight as foil that becomes stiff and hard enough to stop a bullet on impact," the research center wrote in a statement.
"In a newly published paper in Nature Nanotechnology, researchers across The City University of New York (CUNY) describe a process for creating diamene: flexible, layered sheets of graphene that temporarily become harder than diamond and impenetrable upon impact."
If the manufacture of diamene becomes sufficiently affordable, it is not difficult to imagine how it could help save thousands of lives - especially those of soldiers and police officers.
The material could also prove invaluable in the aviation and spaceflight industries.
Source: Brinkwire.com | Comments (18)
Tags: Graphene, Diamene