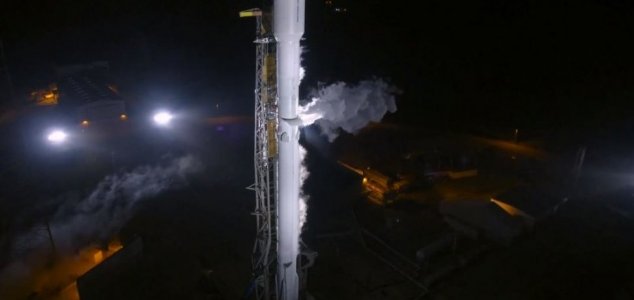 The launch of the secretive payload was a success.

Image Credit: SpaceX
Code-named Zuma, the secretive satellite was launched in to orbit aboard a Falcon 9 rocket on Sunday night.
As usual with SpaceX launches, the Falcon 9's booster stage landed again a few minutes later, however the mission's live feed was cut after the payload separated to help maintain secrecy.
Some amateur satellite trackers have suggested that Zuma could be some sort of experimental spacecraft designed to test out new technologies, however this remains purely speculative.
It is the third payload relating to matters of national security launched by SpaceX within the last few months, with the other two being a National Reconnaissance Office satellite which launched back in May and the Air Force's robotic X-37B space plane which headed up in September.
Whether we will ever find out the true nature of this latest mission however remains to be seen.
Source: USA Today | Comments (21)
Tags: Falon 9, Zuma