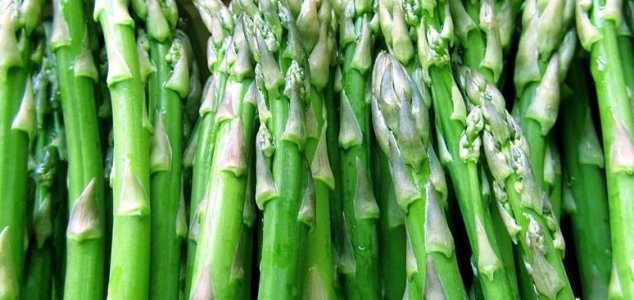 Can asparagus tell the future ?

Image Credit: CC BY-SA 4.0 Kylie solong
61-year-old Jemima Packington from Evesham, England claims to be the world's only known 'asparamancer'.
Move over Nostradamus - it turns out that the 16th-century seer, who has been credited with making several accurate predictions about the future, may have some contemporary competition.
Packington, who claims to have successfully predicted a number of events ranging from the financial crisis to British tennis champion Andy Murray winning Wimbledon, makes her predictions by throwing handfuls of asparagus in to the air and interpreting the way in which it lands on the ground.
"I take what I do seriously, but I never take myself seriously," she says. "When I cast the asparagus, it creates patterns and it is the patterns I interpret."
"I'm usually about 80% to 90% accurate with my predictions."
For 2018, her predictions include the stepping down of UK Prime Minister Theresa May, a spate of earthquakes and volcanic eruptions around the world, a string of political scandals and a significant downturn in the economies of several countries.
She also predicts that the US government will bring the world to the brink of major conflict.
"Occasionally I get one slightly off... but I'm never far off," she says.
Source: Angle News | Comments (16)
Tags: Asparagus