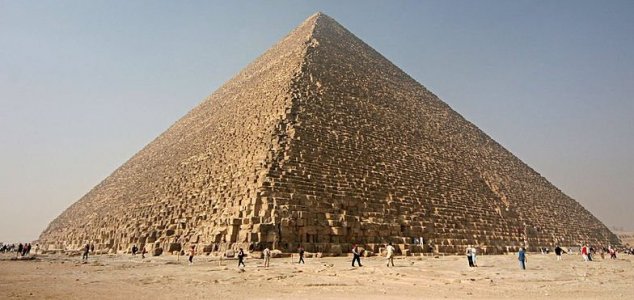 Could an iron throne lie within the pyramid's walls ?

Image Credit: CC BY-SA 3.0 Nina Aldin Thune
Professor Giulio Magli believes that the pyramid may be home to a throne carved from the core of a meteorite.
The idea is perhaps not quite as far-fetched as it sounds, especially given that the ancient Egyptians were known to have used meteoric iron in the creation of other artefacts such as King Tut's dagger.
"There is a possible interpretation, which is in good agreement with what we know about the Egyptian funerary religion as witnessed in the Pyramids Texts," said Magli.
"In these texts it is said that the pharaoh, before reaching the stars of the north, will have to pass the 'gates of the sky' and sit on his 'throne of iron'."
Such an artefact, he argues, could lie within a recently discovered 'void' in the Great Pyramid that some believe could be home to a hidden chamber.
Engineers from Cairo University are currently developing a special robot that they hope to send through a tiny hole in the adjoining wall to find out what lies in the unexplored space beyond.
"The main challenge is to insert a complete exploration robot in a hole that is as small as possible," said lead researcher Dr Jean-Baptiste Mouret. "It is important to use a hole as small as possible because we want to leave as few traces as we can. This what we call 'minimally invasive robotics.'"
If it turns out that there really is a chamber filled with ancient treasures sealed off within the Great Pyramid, it will surely be one of the most significant discoveries in archaeological history.
Source: News.com.au | Comments (5)
Tags: Pyramid, Egypt