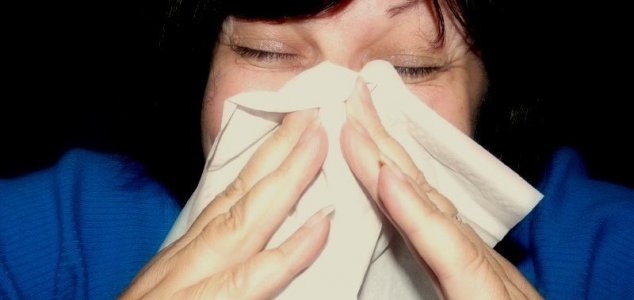 If you have to sneeze, it's best to just let it out.

Image Credit: CC BY 2.0 mcfarlandmo
As one unfortunate man recently found out, trying to stifle a particularly explosive sneeze is not a good idea.
The unnamed 34-year-old reportedly went to the emergency room suffering from a swollen neck, pain when swallowing and a peculiar popping sensation after attempting to stifle a sneeze by pinching his nose and squeezing his mouth shut at the same time.
Scans revealed that the increased pressure of the stifled sneeze had ruptured his throat, causing air bubbles to collect in the soft tissues at the back of his neck and halfway down his back.
Doctors have since warned that blocking your nose and mouth when sneezing can be dangerous, however it has been stressed that the likelihood of something like this happening is extremely low.
"For reasons of propriety and etiquette, one sometimes stops a sneeze. However on unfortunate rare occasions it might lead to potentially serious complications," said study co-author Dr Sudip Das.
Source: The Guardian | Comments (6)
Tags: Sneeze