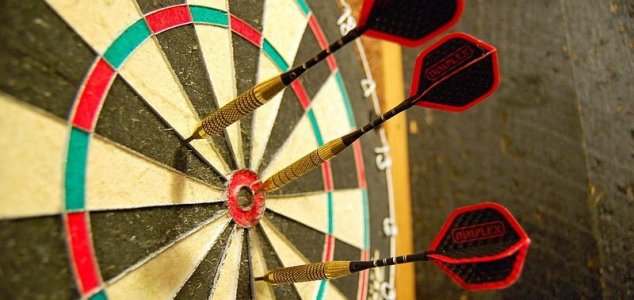 The dart was a toy version with a sucker on the end instead of a sharp tip.

Image Credit: PD - Wiki
A man has sneezed out a toy dart that had been stuck up his nose for more than four decades.
51-year-old Steve Easton had been suffering from a blocked nose for as long as he could remember - an irritating ailment that often saw him waking up in the night with a dose of the sniffles and a headache that he had been attributing to hayfever.
To his surprise however he managed to clear the blockage with one almighty sneeze after the end of a toy dart, which had seemingly been lodged in his nasal cavity since he was a child, came shooting out of his nose like a cork from a bottle.
"I started a sneezing fit and it came out my left nostril," he said. "I thought, 'What's this? Where the hell has this come from?' and pulled out this rubber sucker. I was completely blown away."
It later emerged that Easton had been taken to hospital by his parents as a youngster after they noticed that one of the rubber tips from the toy darts he had been playing with was missing.
"Steve said he'd swallowed it and there was just one of these darts without a tip," said his mother.
"I took him to the hospital and they spent a lot of time looking for it but in the end they said perhaps it was a mistake. I knew it wasn't and it's always worried me and then now it has suddenly shot out."
Source: Telegraph | Comments (16)
Similar stories based on this topic:
Tags: Dart, Nose