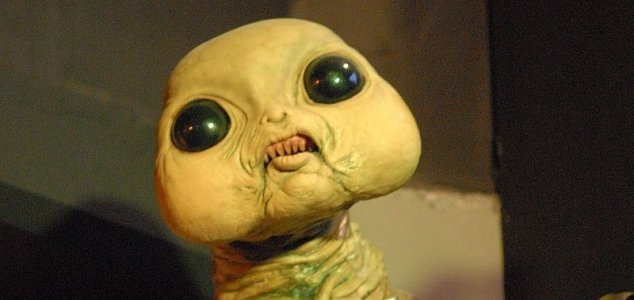 Be wary of aliens when you do your taxes.

Image Credit: CC BY-SA 2.0 swamp dragon
British tax authorities have released a list of some of the most ridiculous reasons for late tax returns.
While there are many legitimate reasons why someone may have failed to submit their tax return before the deadline, some of the excuses offered for late submissions are downright bizarre.
Perhaps the strangest of them all was the case of a man who claimed that he had been unable to file his tax return on time because his wife was seeing aliens and wouldn't let him in to the house.
There was also the case of a man who blamed his late tax return submission on the fact that he had been suffering from vertigo and was therefore unable to go upstairs to retrieve the documents.
Other excuses ranged from "I've spilled coffee on it" to "my business doesn't really do anything."
"Each year we're making it easier and more intuitive for our customers to complete their tax return, but each year we still come across some questionable excuses, whether that's blaming a busy touring schedule or seeing aliens," said HMRC Director General of Customer Services Angela MacDonald.
"However, help will always be provided for those who have a genuine excuse for not submitting their return on time."
Source: Belfast Telegraph | Comments (16)
Similar stories based on this topic:
Tags: Tax, Aliens