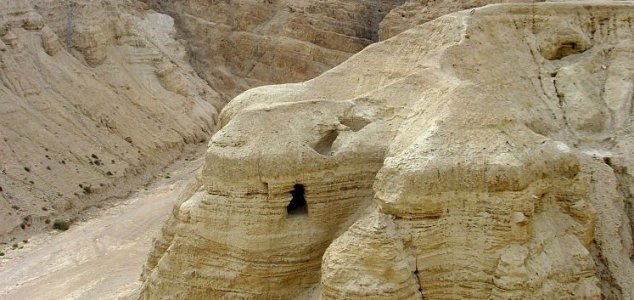 The scrolls were discovered within the Qumran Caves.

Image Credit: Effi Schweizer
One of the last two untranslated Dead Sea Scrolls has finally been pieced together by archaeologists.
Considered to be some of the most significant ancient texts ever discovered, the Dead Sea Scrolls are comprised of several hundred documents dating back more than 2,000 years. They were found inside eleven caves in the eastern Judaean Desert between 1946 and 1956.
Now researchers at the University of Haifa in Israel have managed to decipher one of the last remaining untranslated scrolls by reassembling the manuscript from 60 separate fragments.
Dr. Eshbal Ratson likened it to "putting together a jigsaw puzzle without knowing the picture."
The newly-translated scroll provides unique insight in to the lives of the people who wrote it and the 364-day calendar that they used. The manuscript also mentions special celebrations known as 'Tekufah' - a term that refers to a shift in seasons and is the Hebrew word for 'period'.
"Once you get a few full sentences you, you can guess all the rest of it," said Dr Ratson. "If you think of a puzzle, when we started, we didn't have the picture, but after a while we knew what to expect, so knew how to put the pieces together."
Source: National Geographic | Comments (6)
Similar stories based on this topic:
Tags: Dead Sea Scrolls