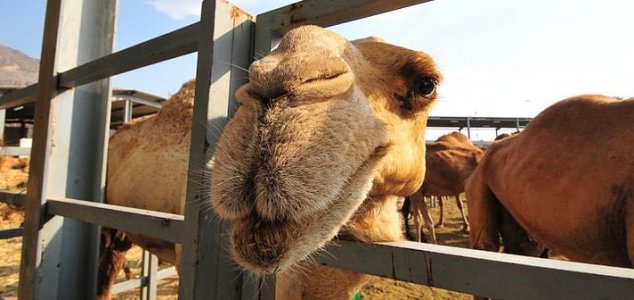 Who is the prettiest camel of them all ?

Image Credit: CC BY-SA 2.0 Fadi El Binni
Twelve camels have been disqualified from a contest in Saudi Arabia after being given Botox injections.
The bizarre incident, which has threatened to derail Saudi Arabia's annual camel beauty contest, saw several of the animals disqualified from the running after a veterinarian was caught giving them a series of Botox injections in an effort to make their pouts more alluring.
The contest, which judges the animals based on their physical characteristics, has very strict rules about the use of surgical enhancements to give any particular entry an advantage over the others.
"They use Botox for the lips, the nose, the upper lips, the lower lips and even the jaw," said Ali al-Mazrouei, the son of an Emirati camel breeder. "It makes the head more inflated so when the camel comes it's like, 'Oh, look at how big that head is. It has big lips, a big nose.'"
This year's contest, which has over 30,000 entrants, is offering over $31 million in prize money.
"The camel is a symbol of Saudi Arabia," said chief judge Fawzan al-Madi.
"We used to preserve it out of necessity, now we preserve it as a pastime."
Source: The Guardian | Comments (14)
Tags: Camels, Beauty Contest