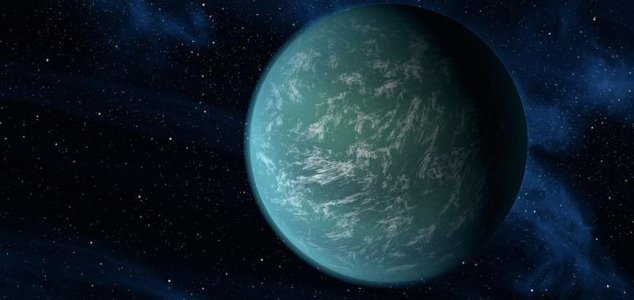 Could we soon discover another world teeming with life ?

Image Credit: NASA/Ames/JPL-Caltech
A lack of carbon monoxide on a methane-rich world could indicate the presence of extraterrestrial life.
One of the most common methods used to determine a planet's habitability is to look for evidence of oxygen in its atmosphere - something that is a major indicator of life here on Earth.
But what if life forms on other worlds don't actually produce oxygen ?
"We don't want to put all our eggs in one basket," said study co-author Joshua Krissansen-Totton. "Even if life is common in the cosmos, we have no idea if it will be life that makes oxygen. The biochemistry of oxygen production is very complex and could be quite rare."
To get around this problem, scientists looked at the atmospheric conditions that existed in Earth's distant past - a time when the atmosphere was filled with a very different mix of gases.
"We need to look for fairly abundant methane and carbon dioxide on a world that has liquid water at its surface, and find an absence of carbon monoxide," said study co-author David Catling.
"Our study shows that this combination would be a compelling sign of life."
"What's exciting is that our suggestion is doable, and may lead to the historic discovery of an extraterrestrial biosphere in the not-too-distant future."
Source: Independent | Comments (4)
Similar stories based on this topic:
Tags: Exoplanet, Extraterrestrial