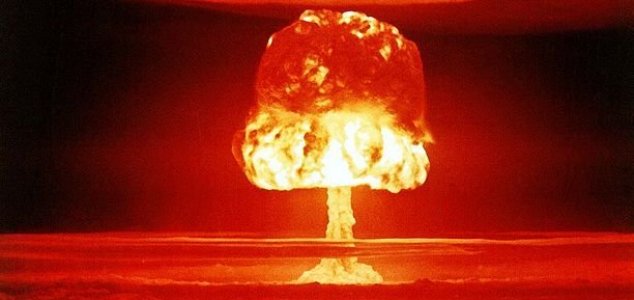 One step closer to the apocalypse.

Image Credit: US Department of Energy
The possibility of nuclear war has pushed the Doomsday Clock one more step closer to midnight.
The symbolic clock, which has been maintained by the Bulletin of the Atomic Scientists since 1947, is a visual representation of how close the world is to disaster based on political, environmental and technological threats such as nuclear annihilation and climate change.
Last year the hands were moved to show two-and-a-half minutes to midnight - the most precarious position the clock had been in since the risk of a nuclear conflict during the Cold War.
Now the hands have been moved yet again - leaving the time on the clock at two minutes to midnight.
"The danger of nuclear conflagration is not the only reason the clock has been moved forward," said theoretical physicist Lawrence Krauss.
"This danger looms at a time when there's been a loss of trust in political institutions, in the media, in science and in facts themselves - all of which exacerbate the difficulty of dealing with the real problems the world faces."
Source: Phys.org | Comments (19)
Tags: Doomsday Clock