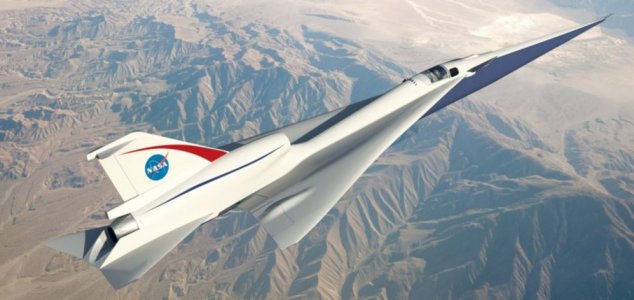 The new jet will be much quieter than other supersonic planes.

Image Credit: NASA
The US government is funding a new experimental aircraft known as the Low-Boom Flight Demonstrator.
Concorde, the British-French turbojet-powered supersonic passenger jet airliner that was discontinued in 2003, got a lot of things right, however the deafening sonic booms produced by these aircraft were so disruptive that civilian supersonic flights ended up being banned in the US and Europe entirely.
Now NASA has plans to develop a whole new type of supersonic aircraft that will seek to solve the sonic boom problem by making the plane as quiet as possible.
Lockheed Martin has been awarded a preliminary budget to develop it and according to NASA, the sonic booms it will produce should be no louder than the rumbling of thunder in the distance.
The ultimate goal will be to use the aircraft as a test-bed for technologies that could one day make it in to a new line of 'quiet' commercial supersonic passenger planes.
It is also likely that the technology will find its way in to future space missions as well.
"Like the railroads that brought American explorers, entrepreneurs and settlers to tame the Wild West, these groundbreaking new technologies will open untold opportunities to extend the range of American action and values into the new worlds of outer space," said Vice President Mike Pence.
Source: Live Science | Comments (2)
Tags: Supersonic