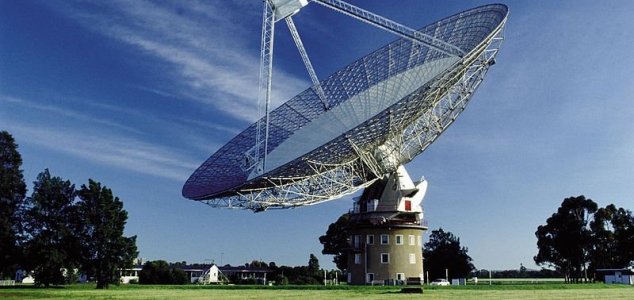 How would we react to conclusive evidence of extraterrestrial life ?

Image Credit: CC BY 3.0 CSIRO
Researchers believe that humanity would be more likely to welcome than fear the discovery of alien life.
Visitation by extraterrestrials is a scenario that has played out time and again in books and movies, often resulting in the fictionalized human race fearing for its very survival.
In reality however, it is very difficult to judge just how our society would react if confronted with conclusive evidence that we are not alone in the universe.
In a recent study, researchers analyzed the responses of 500 participants who were shown a hypothetical article announcing the discovery of microbial alien life.
The responses themselves were typically far more positive than negative, however the participants, when asked how they thought others would react, seemed a lot less optimistic.
Nonetheless, the results suggested that society as a whole may take such an event rather well.
"It's encouraging that this study has found people are likely to be enthusiastic about the discovery of microbial life beyond the earth," said astrobiologist Prof Lewis Dartnell.
"We're unlikely to ever encounter intelligent, space-faring aliens in our galaxy, but there are a number of upcoming missions that could detect signs of Martian bacteria."
Source: The Guardian | Comments (72)
Tags: Alien, Extraterrestrial