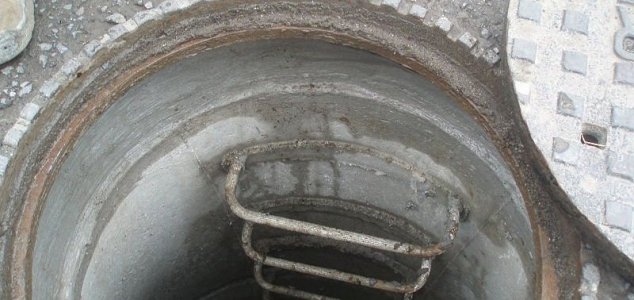 Be wary of open manhole covers.

Image Credit: CC BY-SA 4.0 Silenzio76
The unfortunate man spent several days scrambling around the sewerage system looking for a way out.
If you think your day is going bad, spare a thought for this guy.
On February 8th, police in Romford, East London, hauled a man out of a hole in the middle of the street, disheveled and confused, after local businesses in the area heard his muffled calls for help.
It turned out that the man, whose name has not been disclosed, had fallen down a drain and had spent three days desperately trying to find a way back to the surface.
According to witnesses, the first thing he did after being rescued was ask the officers for a cigarette.
"He looked very dishevelled but at that moment, the crowd gave a sigh of relief as we knew he was okay," said eyewitness Sam Palmer. "Before that we had all been really worried."
"It was unbelievable, certainly something I will never experience again in my life."
A London Ambulance Service spokesman confirmed that the man had been taken to hospital where he was being treated for exposure to the cold as well as for injuries to both his feet.
An investigation later revealed that he must have entered the sewers via the exit of a surface water system on a new housing estate over a mile away from where he was rescued.
Source: Independent | Comments (3)
Tags: Sewer