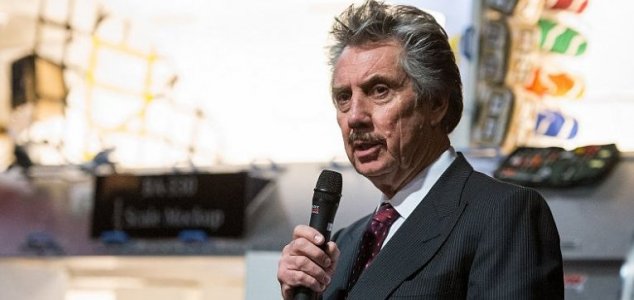 Robert Bigelow has some strongly-held beliefs about alien visitation.

Image Credit: NASA / Bill Ingalls
Aerospace entrepreneur and NASA partner Robert Bigelow believes that ET is already here on Earth.
Founder of Bigelow Aerospace, a company currently working together with NASA to develop expendable spacecraft, Robert Bigelow is convinced that aliens are walking among us.
During a recent episode of the CBS newsmagazine show '60 Minutes', the 72-year-old opened up about his belief that extraterrestrials had already established a 'presence' on our planet.
"I'm absolutely convinced [that aliens exist]," he said. "That's all there is to it. There has been and is an existing presence, an ET presence. And I spent millions and millions and millions - I probably spent more as an individual than anybody else in the United States has ever spent on this subject."
When asked whether it was necessarily a good idea to make such beliefs public, Bigelow responded by saying that he didn't care what people thought as it wouldn't "change [the] reality of what I know."
He also implied that launching manned missions in to space wasn't necessary to meet extraterrestrials because they are already here "right under our noses".
Exactly how he came to believe this so absolutely however remains something of a mystery.
Source: Independent | Comments (89)
Tags: Robert Bigelow, Aliens