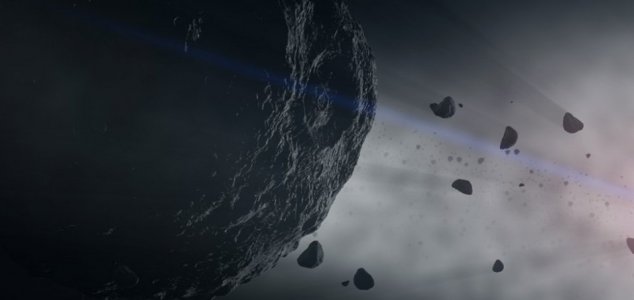 Asteroids still pose a very real threat to our planet.

Image Credit: NASA Goddard Conceptual Image Lab
NASA is working with US nuclear authorities to develop a spacecraft that can nuke dangerous space rocks.
Known as HAMMER (Hypervelocity Asteroid Mitigation Mission for Emergency Response), the new probe is being developed with the help of the National Nuclear Security Administration (NNSA).
In order to deflect an incoming asteroid, the spacecraft will have two options available.
The first and most preferable option would involve attempting to alter the asteroid's trajectory by directly smacking in to it at high speed. Even the slightest nudge off course could potentially work.
If there is not enough time for this however, the backup option would be to detonate a nuclear weapon with the goal of either deflecting or destroying the asteroid before it reaches Earth.
NASA has been using the asteroid Bennu, which is the target of the exploratory OSIRIS-REx mission, to calculate a hypothetical test of the HAMMER program. While Bennu only has a 1 in 2,700 chance of striking Earth in 2035, if it did happen to hit us the consequences would be devastating.
Due to its large size, the space agency has proposed sending a whole fleet of HAMMER probes to smack in to it over an extended period of time to slowly divert its trajectory away from our planet.
The nuclear option would also be available if there wasn't enough time left to accomplish this.
With any luck however, such a solution will never need to be implemented in a real-world scenario.
Source: Extreme Tech | Comments (24)
Tags: NASA, Asteroid, Nuke