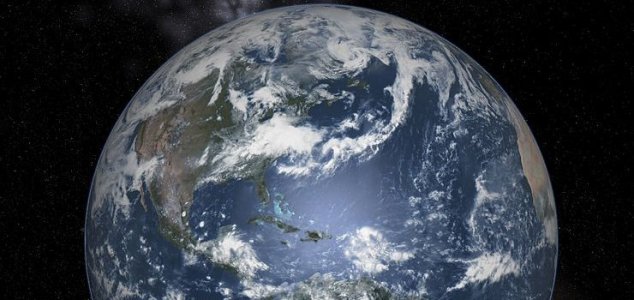 No, the Earth is not flat. Seriously, it isn't.

Image Credit: CC BY-SA 3.0 NikoLang
The popular astrophysicist has provided an in-depth rebuttal to the absurd notion that the Earth is flat.
In the age of orbiting satellites, interplanetary spacecraft and a fully manned space station, the fact that the Earth is round (an oblate spheroid) is as indisputable as the nose on your face.
Remarkably however, there are still those who remain adamant that the Earth is actually flat.
In this latest video uploaded to the
Star Talk
YouTube channel, Neil deGrasse Tyson explains some of the many reasons why this notion is so blatantly ridiculous.
"What's odd, is there are people who think that Earth is flat but recognize that the moon is round. Mercury, Venus, Mars, Jupiter, Saturn, Uranus, Neptune and the sun are all spheres," he said.
"But Earth is flat... something doesn't square here."
The full video, which also features stand-up comic Chuck Nice, can be viewed below.
Source: Space.com | Comments (17)
Similar stories based on this topic:
Tags: Flat Earth