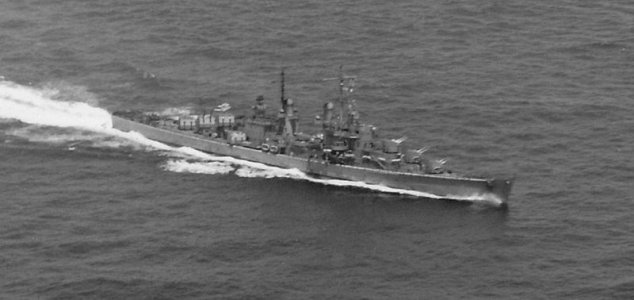 The USS Juneau went down during the Naval Battle of Guadalcanal.

Image Credit: US Navy
The World War II-era vessel went down in 1942 after being hit by Japanese torpedoes in the Pacific.
The remains of the vessel were discovered on St Patrick's Day off the coast of the Solomon Islands by an expedition funded by Microsoft co-founder Paul Allen, whose efforts have also recently unveiled the final resting places of the USS Lexington and the USS Indianapolis.
The USS Juneau went down on November 13, 1942 during a particularly brutal battle which resulted in the deaths of 687 members of its crew.
The damage the vessel sustained was so extensive that it sank within a mere 30 seconds.
Around 115 crew members reportedly survived the sinking, however rescue efforts took so long to be initiated that by the time another vessel had arrived there were only 10 men still left alive.
Most famous among the deceased were five brothers known as the Sullivans. Despite rules prohibiting siblings from serving in the same military unit, all five of them - George, Francis, Joseph, Madison and Albert - refused to serve in the Navy at all unless they were allowed to serve together.
"As the fifth commanding officer of USS The Sullivans (DDG 68), a ship named after five brothers, I am excited to hear that Allen and his team were able to locate the light cruiser USS Juneau that sunk during the Battle of Guadalcanal," said Vice Adm. Rich Brown.
"The story of the USS Juneau crew and Sullivan brothers epitomize the service and sacrifice of our nation's greatest generation."
Source: The Guardian | Comments (2)
Tags: USS Juneau