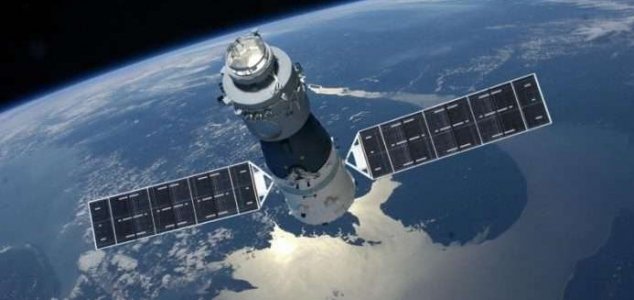 The station is likely to come down in time for Easter.

Image Credit: CMSE
China's out-of-control Tiangong-1 space lab is now expected to fall to Earth over the Easter weekend.
Originally launched back in 2011, China's prototype space station Tiangong-1 or 'Heavenly Place' was used as both a manned laboratory and as a test platform to demonstrate orbital docking capabilities.
A few months after it ceased operations in 2016 however, amateur satellite trackers noticed that it seemed to be out of control, something that was later officially confirmed by China's space agency.
Now according to the European Space Agency's Space Debris Office in Darmstadt, Germany, Tiangoing-1 is very likely to fall to Earth at some point between March 30th and April 2nd.
Scientists however were keen to stress that this window is 'highly variable'.
While it isn't clear exactly where the station will come down, the most likely areas include northern China, central Europe, the northern US, New Zealand, South Africa and parts of South America.
The chances of anyone actually being injured by it however are infinitesimally small.
"In the history of spaceflight no known person has ever been harmed by reentering space debris," said research organization Aerospace. "Only one person has ever been recorded as being hit by a piece of space debris and, fortunately, she was not injured."
Source: Space.com | Comments (167)
Tags: Tiangong 1, China