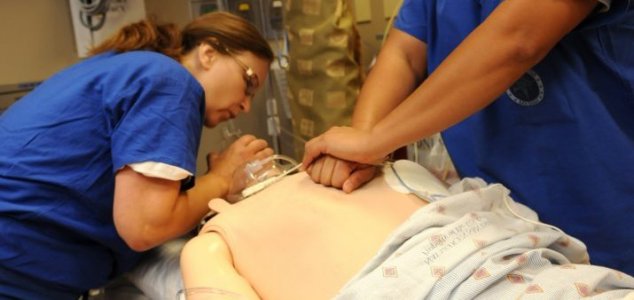 Doctors battled to save the man's life.

Image Credit: Anastasia Puscian / US Navy
The 53-year-old was resuscitated despite lying lifeless outside with no heartbeat for the better part of a day.
The man, whose name has not been disclosed, was only saved because the near-freezing conditions outside had brought on hypothermia, causing his body's core temperature to plummet.
He was found unconscious next to a river on March 12th after suffering a heart attack while on his way back from his brother's house in southern France.
Realizing that the cold had helped to preserve his organs, doctors spent hours attempting to revive him. Incredibly, following one last desperate effort to save his life, his heart started beating again.
"The medical team was stupefied," said Jonathan Charbit, head of the intensive care unit at Montpellier University Hospital in France. "The probability of him surviving was near to zero."
According to reports, the man is still on respiratory support but has not suffered any brain damage.
"He is heading towards a total recovery," said Charbit.
Source: The Times | Comments (11)
Similar stories based on this topic:
Tags: Heart, Revive