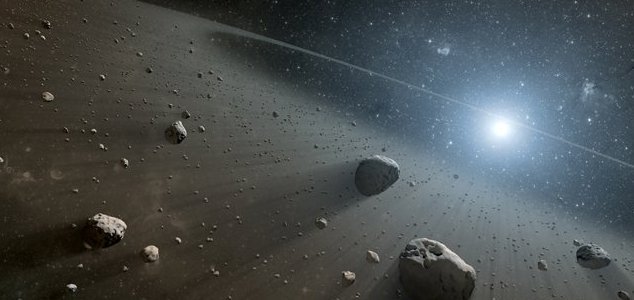 Potentially deadly asteroids can show up with very little warning.

Image Credit: NASA/JPL-Caltech
An asteroid the size of a warehouse passed our planet at the weekend just hours after it was first spotted.
Known as Asteroid 2018 GE3, the space rock was several times larger than the meteor that exploded over Chelyabinsk, Russia, which caused widespread disruption and injuries back in 2013.
Worryingly, it was discovered by the Catalina Sky Survey and Steward Observatory in Arizona mere hours before it passed us by at around half the distance between the Earth and the Moon.
At up to 400ft across, the object is much larger than the asteroids that typically pass within this distance and is among the largest to have ventured this close to our planet in recent memory.
Its discovery highlights just how vulnerable we still are to unexpected asteroid strikes.
Source: CNET.com | Comments (14)
Similar stories based on this topic:
Tags: Asteroid, Earth