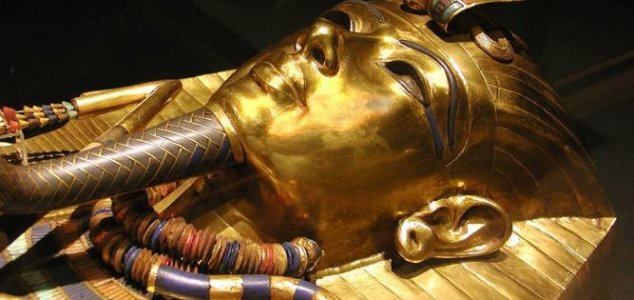 It turns out that King Tut's tomb is not hiding any secret rooms after all.

Image Credit: Jon Bodsworth
A third radar scan of the young pharoah's tomb has conclusively ruled out the existence of hidden chambers.
The search for a hidden room within King Tut's tomb began back in 2015 when British archaeologist Nicholas Reeves discovered what he believed to be the outline of at least one hidden door after examining high resolution photographs of the tomb's interior.
Then in March 2016, authorities revealed that they had identified what appeared to be two concealed rooms inside the tomb - a discovery that seemed to confirm the presence of a secret burial chamber - possibly even that of King Tutankhamun's mother, Queen Nefertiti.
Sadly though, two years on, Egyptian officials have now revealed that the results of a third set of scans have determined once and for all that no hidden chambers exist behind the tomb's walls.
The news marks a disappointing end to one of modern archaeology's most intriguing treasure hunts.
"The finding is that there is no evidence of doors or empty spaces beyond the funeral chamber up to four meters," said Franco Porcelli of the Polytechnic University of Turin.
"It's disappointing, but this is the result. This is conclusive in our point of view."
Source: National Geographic | Comments (44)
Similar stories based on this topic:
Tags: Tutankhamun