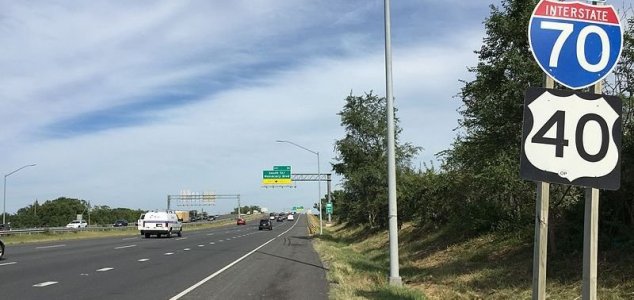 The accident caused chaos on Interstate 70.

Image Credit: CC BY-SA 4.0 Famartin
Stunned motorists discovered banknotes strewn across Interstate 70 in Indianapolis on Wednesday morning.
According to reports, the driver of the truck that was transporting the money only became aware that the back doors had swung open when another motorist gestured towards the rear of the vehicle.
In total, around $600,000 worth of notes ended up distributed across the highway, prompting opportunistic motorists to stop their cars and run out in to the road to try and collect them.
Police officers are now seeking a school bus driver who succeeded in making off with a large pile of notes and four men who bundled several bags of money in to their pick-up truck.
"Bags of money were falling out of the back onto the interstate," said Indiana State Police Corporal Brock McCooe. "Sort of something out of a movie scene, where you have bills, loose bills flying all over the interstate, vehicles stopping, people getting out of their cars."
"I guess it's not every day you see thousands of dollars just floating around on the interstate during your morning commute."
Source: Sky News | Comments (14)
Tags: Money