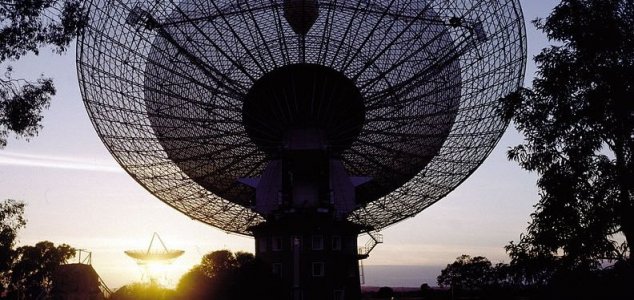 Is there anyone out there ?

Image Credit: CC BY 3.0 John Masterson, CSIRO
The world's most comprehensive hunt for intelligent extraterrestrials is about to begin its next major phase.
Launched back in January 2016, Breakthrough Listen had initially focused on stars relatively close to the Earth, but now thanks to recent upgrades to the Parkes Observatory in Australia, it will soon be initiating a much wider set of scans covering millions of stars over the next two months.
"With these new capabilities we are scanning our galaxy in unprecedented detail," said project scientist Danny Price from the University of California, Berkeley.
"By trawling through these huge datasets for signatures of technological civilizations, we hope to uncover evidence that our planet, among the hundreds of billions in our galaxy, is not the only where intelligent life has arisen."
Such huge data rates have been made possible thanks to the telescope's 'multibeam' radio array which features 13 beams capable of scanning large sections of the sky at once.
Over the 1,500 hours of scheduled observation time, this equates to around 100 petabytes of data.
Whether it will reveal the existence of intelligent extraterrestrial life however remains to be seen.
Source: Extreme Tech | Comments (9)
Tags: Breakthrough Listen, Extraterrestrial