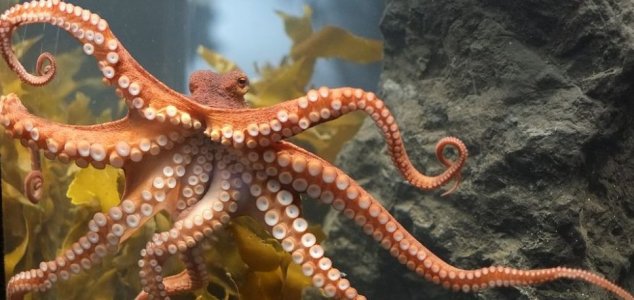 Are octopuses extraterrestrial in nature ?

Image Credit: PD - Pseudopanax
A bizarre new theory proposes that octopus embryos arrived on Earth on a comet millions of years ago.
They might look alien, but are octopuses and other cephalopods really from outer space ?
This peculiar idea was recently put forward by an international team of 33 scientists whose work has been published in the journal
Progress in Biophysics and Molecular Biology
.
Their research focused on the genes of octopuses and other species that arose following the various mass-extinction events that have occurred in our planet's distant past.
"[It is our view] that the new genes are likely new extraterrestrial imports to Earth - most plausibly as an already coherent group of functioning genes within (say) cryopreserved and matrix protected fertilized octopus egg," the team wrote.
"It takes little imagination to consider that the pre-Cambrian mass extinction event(s) was correlated with the impact of a giant life-bearing comet (or comets), and the subsequent seeding of Earth with new cosmic-derived cellular organisms and viral genes."
The idea that life may have traveled from other worlds to our own on asteroids or comets, a theory known as panspermia, is not a new one, however this particular study is strangely specific.
Unsurprisingly, though, it has been met with widespread criticism from the scientific community.
Suffice to say, it is extraordinarily unlikely that octopus eggs hitched a ride to Earth on a comet.
Source: Tech Times | Comments (168)
Similar stories based on this topic:
Tags: Octopus, Extraterrestrial