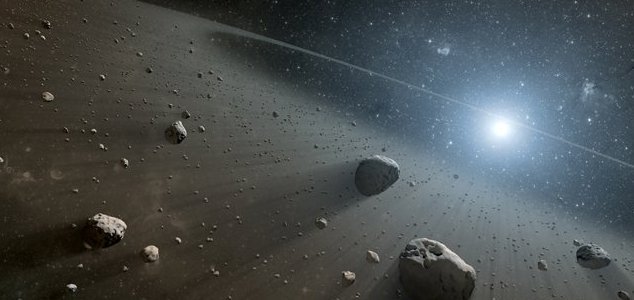 The recently discovered asteroid appears to have been here for a long time.

Image Credit: NASA/JPL-Caltech
An asteroid believed to be from another solar system has been found orbiting the Sun in the wrong direction.
Following on from last year's discovery of the asteroid Oumuamua, scientists have now identified a second space rock that is believed to have originated from outside of our solar system and this one appears to have taken up permanent residence here.
Known as 2015 BZ509, the asteroid measures around 3km across and is thought to have been in a retrograde orbit around the Sun since the planets formed some 4.5 billion years ago.
The discovery is significant because it suggests that asteroids from elsewhere in the galaxy could have played a role in depositing the ingredients of life on to our own planet in the distant past.
"It would be very interesting to go and observe it more and understand its composition," said lead author Dr Fathi Namouni from the Observatoire de la Cote d'Azur.
"Before [the discovery of this asteroid], we only had to work to explain solar system phenomena with the objects that are in the solar system and thought to be part of the solar system all the time."
"Now we have new sources of material that actually influenced the solar system - and so the solar system did not grow up in isolation."
Source: BBC News | Comments (8)
Similar stories based on this topic:
Tags: Asteroid