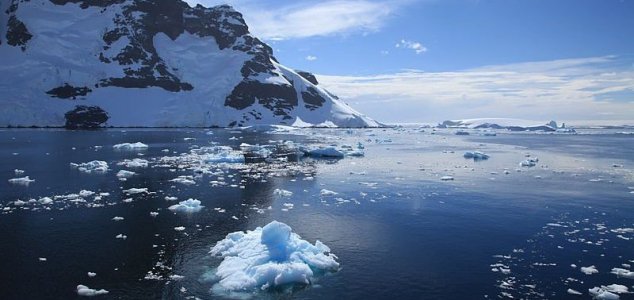 The rapid melting will lead to a considerable rise in sea level.

Image Credit: CC BY-SA 2.0 Liam Quinn
New research has revealed that Antarctica is melting three times faster than previously thought.
Things are not looking good for our planet's polar caps, that is, at least, according to a recent study indicating that Antarctica has been losing more than 200 billion tons of ice every year.
The melt rate is thought to have increased by three-hundred percent over the last five years and if this trend continues, sea levels are expected to rise by up to 25cm by the year 2070.
The study claims to be the most ambitious and comprehensive to date, pooling various sources of satellite data and involving 84 scientists from 44 international organizations.
"We can see where the ice melting is happening, and it's in West Antarctica - and that tells us why it's happening, because we know that the ocean in West Antarctica is too warm," said study leader Professor Andrew Shepherd from Leeds University.
"This is too much for the ice to resist, and the ice is melting away and causing this sea level rise... It tells us that the ice sheet isn't impervious to the effects of climate change as we once thought it might be, and that's a wake-up call."
Source: Wired.co.uk | Comments (14)
Tags: Antarctica