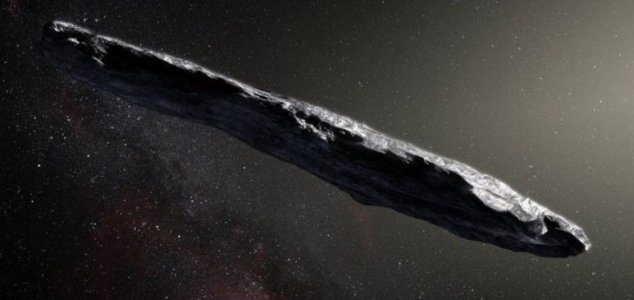 'Oumuamua is a visitor from a distant solar system.

Image Credit: ESO / M. Kornmesser
Originally classed as an asteroid, the object known as 'Oumuamua is now believed to be a comet.
The 400-meter-long object, which flew past our planet back in October, became the focus of much debate and intrigue after it was found to have come from a distant solar system.
When it was originally observed, 'Oumuamua did not seem to possess the characteristics consistent with a comet, leading scientists to conclude that it was most likely an asteroid.
Now though, a new study has revealed that it may be a comet after all, as evidenced by its acceleration which can be best explained by the Sun heating up its icy surface.
"Comets likely formed towards outer regions of other planetary systems, so perhaps they can escape the gravity of their parent star and go into interstellar space more easily than an asteroid," Professor Sara Russell of London's Natural History Museum told the BBC.
"Oumuamua and other interstellar travellers that may visit our solar system can potentially give us some brilliant clues about the nature and composition of other planetary systems."
"Ultimately these objects may show us whether our solar system is unique, or one of many habitable systems in our galaxy."
Source: BBC News | Comments (12)
Similar stories based on this topic:
Tags: Oumuamua