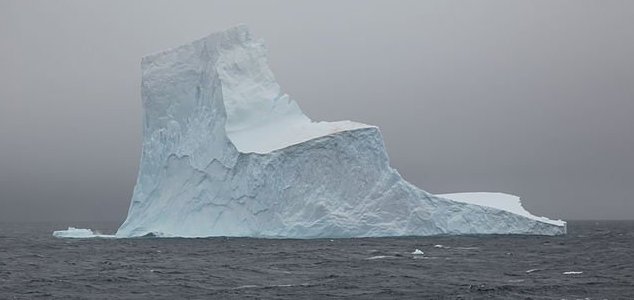 Could an iceberg solve South Africa's water shortage ?

Image Credit: CC BY-SA 2.0 Liam Quinn
A marine salvage expert has suggested towing an iceberg 1,200 miles to act as a source of fresh water.
Water shortages are becoming an increasingly serious problem in South Africa. Earlier this year, things got so bad that Cape Town came very close to forcing residents to queue for water rations.
Only a concerted effort to conserve water, coupled with timely rain showers, prevented catastrophe.
Now in an effort to provide a more concrete solution to the problem, marine salvage expert Nick Sloane has proposed a radical plan to tow an iceberg from Antarctica using an underwater net.
To keep the 500-meter-wide iceberg from melting during its 3-month 1,200-mile trip across the sea, Sloane has suggested wrapping it inside a textile insulation 'skirt'.
If the plan works, a single iceberg could supply Cape Town with 150 million liters of usable water every day for a year - that's equivalent to about one third of its annual water needs.
While the idea certainly has merit, Cape Town's deputy mayor Ian Neilson is not convinced.
"At this stage it appears to us that in fact the groundwater or desalination options are cheaper or at least equal cost price," he said.
Source: Japan Times | Comments (19)
Tags: Iceberg