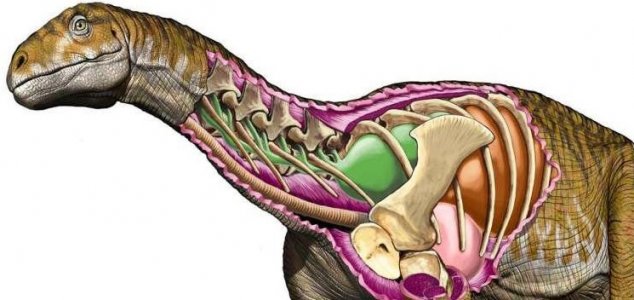 Ingentia prima grew to around ten meters in height.

Image Credit: Jorge A. Gonzalez
Researchers have discovered what is believed to be the first true giant dinosaur dating back to the Triassic.
Unearthed at the Balde de Leyes deposit in Argentina's San Juan province, the gargantuan four-legged dinosaur, which has been named
Ingentia prima
, roamed the planet 200 million years ago - long before famous giants such as Diplodocus first appeared on the scene.
The discovery significantly pushes back the period during which dinosaur gigantism first emerged.
"We see in Ingentia prima the origin of gigantism, the first steps so that, more than 100 million years later, sauropods of up to 70 tons could come into existence like those that lived in Patagonia," said paleontologist and study co-author Ricardo Martinez.
Its enormous size was supported by special cavities within its bones that made its skeleton lighter.
"These pneumatic cavities indicate that this new species had highly developed air sacs and a very efficient breathing system, similar to what happens in modern birds, which also helped it to keep its body cool despite its large size," said paleontologist Cecilia Apaldetti.
Source: BBC News | Comments (8)
Similar stories based on this topic:
Tags: Dinosaur, Argentina