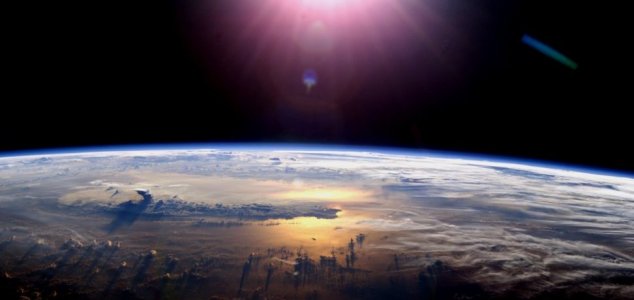 China's plastic foam manufacturers are using illegal chemicals.

Image Credit: NASA
Investigators have finally determined the source of the unexplained rise in atmospheric levels of CFC-11.
Earlier this year, a mysterious surge in emissions of this notorious ozone-destroying chemical lead to a lengthy investigation as authorities attempted to track down exactly who was responsible.
The chemical CFC-11 (trichlorofluoromethane) has been banned since 2010 due to its destructive effect on the planet's ozone layer - a special region which helps to protect the Earth from harmful ultraviolet radiation coming from the sun.
Now according to a new report published on Monday, the actual source of the mysterious CFC-11 emissions appears to be China's plastic foam manufacturing industry.
Incredibly, several factories are still using the chemical despite knowing full well that it is illegal.
"We were dumbfounded when out of 21 companies, 18 of them across China confirmed use of CFC-11, while acknowledging the illegality and being very blase about its use," said Avipsa Mahapatra of the Environmental Investigation Agency.
"It was very clear. These companies, again and again, told us everybody else does this."
It turns out that there could be as many as 3,500 small and medium companies using the chemical.
"We didn't know what on Earth someone would be using CFC-11 for - well, here's one answer and that's a surprise," said Steve Montzka of the US National Oceanic and Atmospheric Administration.
"Despite efforts to get rid of this activity, it continues."
Source: The Guardian | Comments (19)
Similar stories based on this topic:
Tags: Ozone Layer