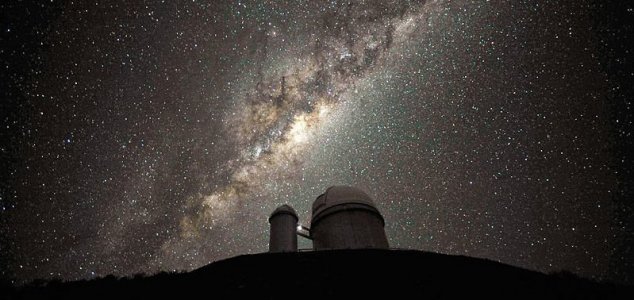 Quasars are fascinating astronomical phenomena.

Image Credit: CC BY 4.0 ESO / S. Brunier
Originating deep in the universe, the radio blast is from a quasar - the luminous active nucleus of a distant galaxy.
Scientists believe that this intense burst of energy came from a quasar situated 13 billion light years away - meaning that the emission originated at a time when the universe was much younger.
By analysing the burst, it will be possible to learn more about the history of the cosmos.
"We are seeing P352-15 as it was when the universe was less than a billion years old, or only about 7 percent of its current age," said Chris Carilli of the National Radio Astronomy Observatory (NRAO).
"This is near the end of a period when the first stars and galaxies were re-ionizing the neutral hydrogen atoms that pervaded intergalactic space."
"Further observations may allow us to use this quasar as a background 'lamp' to measure the amount of neutral hydrogen remaining at that time."
Source: Independent | Comments (0)
Tags: Quasar, Galaxy