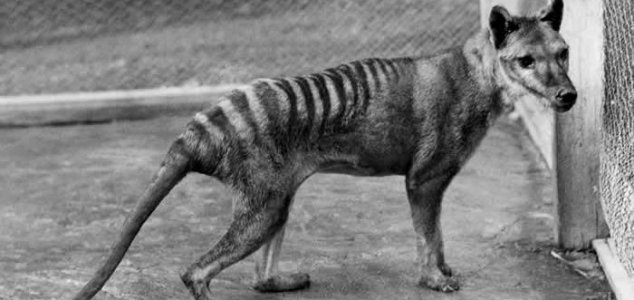 Could thylacines still roam the wilds of Australia ?

Image Credit: Benjamin A. Sheppard
Wildlife biologist Forrest Galante is known for finding live specimens of species thought to have gone extinct.
Hundreds of species are declared extinct each year, however not all of them actually have disappeared forever - leading to some seemingly miraculous discoveries.
Galante himself has previously succeeded in rediscovering the Zanzibar leopard - a species that was thought to have gone extinct in Tanzania 25 years ago due to human hunting practices.
His tools of the trade include traditional tracking methods and a wide variety of hi-tech gadgets.
"Animals are often declared extinct wrongly and without the proper investigation," he said. "The process in which a species is declared extinct is very vague. It's almost impossible to say something isn't there... that difficulty of proof leads to an ease of declaring something extinct."
The Tasmanian tiger (or thylacine) however represents a whole new level of challenge.
The last known specimen held in captivity died at Hobart Zoo back in 1936 and while there have been fleeting sightings of the species since then, it has long been considered extinct.
Working in conjunction with researchers at James Cook University who are funding an extensive new study in to the animals, Galante hopes to find evidence that the thylacine is still out there.
"Whether we find the creature or we don't, what it does do is give us an understanding of what we've done wrong and what's left in the environment that we can work to save," he said.
Source: News.com.au | Comments (34)
Tags: Forrest Galante, Thylacine