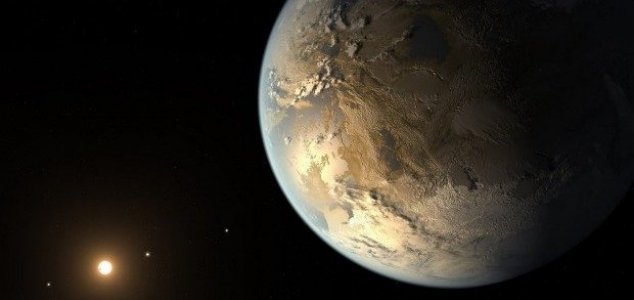 Could Kepler 452b be a genuine Earth 2.0 ?

Image Credit: NASA
A large Earth-like world has emerged as the most likely place to look for life outside of our solar system.
Known as Kepler 452b, this distant "super-Earth" is situated 1,400 light years away and lies in the middle of its star's habitable zone - the region in which liquid water is able to exist on its surface.
It also happens to lie in what scientists call the "abiogenesis zone" - a region in which the planet is bathed in the correct type and level of ultraviolet radiation from its star to initiate the same types of chemical reactions that were believed to have kick-started life here on Earth.
Out of 4,000 candidate worlds, only 50 lie in the habitable zone and only 1 in the abiogenesis zone.
"This work allows us to narrow down the best places to search for life," said lead scientist Dr Paul Rimmer from Cambridge University's Cavendish Laboratory. "It brings us just a little bit closer to addressing the question of whether we are alone in the universe."
"I'm not sure how contingent life is, but given that we only have one example so far, it makes sense to look for places that are most like us. There's an important distinction between what is necessary and what is sufficient. The building blocks are necessary, but they may not be sufficient: it's possible you could mix them for billions of years and nothing happens."
"But you want to at least look at the places where the necessary things exist."
Source: Evening Standard | Comments (61)
Similar stories based on this topic:
Tags: Extrasolar, Planet